30 Oct

4 Advantages of Limo Service for L.A. Football Games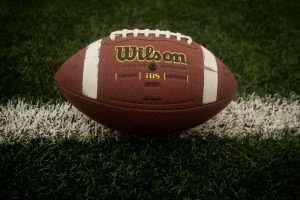 Attending a football game comes with a lot of excitement and planning as you see a live game. One way to attend the game is through a limo service. A limo service can provide you with transportation to and from football games in the Los Angeles area. With multiple teams in the area, you have many game options and can enjoy the limo transportation service.
As you plan out your transportation to a football game, learn about the advantages of using a limo service and how a professional fleet can become your go-to source for any football games you attend.
1. Drop-Off and Pickup Locations
At many football stadiums, the stadium has massive parking lots and parking garages. You could spend a lot of time walking just to get to the front of the stadium. When you use a professional limo service, you will get dropped off right in front of the stadium. You do not need to waste time parking and can have instant access to the front gates.
After the game, you can access the same spot for a pickup option. As fans head to their vehicles, traffic quickly piles up, but the pickup location gives you a quick exit option so you can avoid a bulk of the traffic and get home quicker. Stadiums will often have a designated spot so you can easily find the vehicle after the game ends.
In some cases, you can save more time by arranging the pickup slightly before the game ends. You can avoid huge crowds leaving and can contact the driver when you're ready to go.
2. Pre-Game Options
Before you arrive at the football game, a limo service can provide pre-game options for your trip. For example, you can go at a restaurant or bar to enjoy a nice meal before the game start. You can stop at a store to purchase jerseys or shirts to show up at the game with official team gear.
Stadium food prices are often marked up, so eating before the game will help save you money. Even if you get food to go, the back seats of a limo provide plenty of space to enjoy the meals comfortably.
Even if you are unsure of where certain locations are, a limo driver can provide you with the transportation and take you. Some limos will have key features, including the FasTrak system. The FasTrak features allow the vehicle to use special express lanes and to cruise through tolls. You can visit multiple destinations without being late for the game.
3. Game Prep
The interior of a limo provides plenty of ways to prep for the game. USB ports offer a chance to charge portable devices to use throughout the game. Keep your phone charged so you can capture plenty of videos and images. The USB connections also give you a chance to plug in laptops or tablets.
Through the devices, you can set up your fantasy roster, watch pre-game footage, and keep track of other football scores from the day. Limos will have legroom and space to easily use the devices and relax while you travel to the game.
4. Football Celebrations
A football game often feels like a big party, especially if your team is winning a game. When you hire a limo service, you do not need to worry about driving home impaired. You can enjoy several drinks at the game and have a good time with friends and other football fans.
You could even show up early to the game to enjoy tailgating festivities, which may include eating, drinking, and socializing. Knowing you have the transportation for the way home allows you to take in the football game and have a fun time enjoying drinks with others.
For more information on our limo fleet, contact us at In Style Transportation. We have multiple vehicle options and will help transport you to the next football game in style.